Sage Sohier, photoshoot for new series "Peaceable Kingdom": People's Relationship with Animals (2019)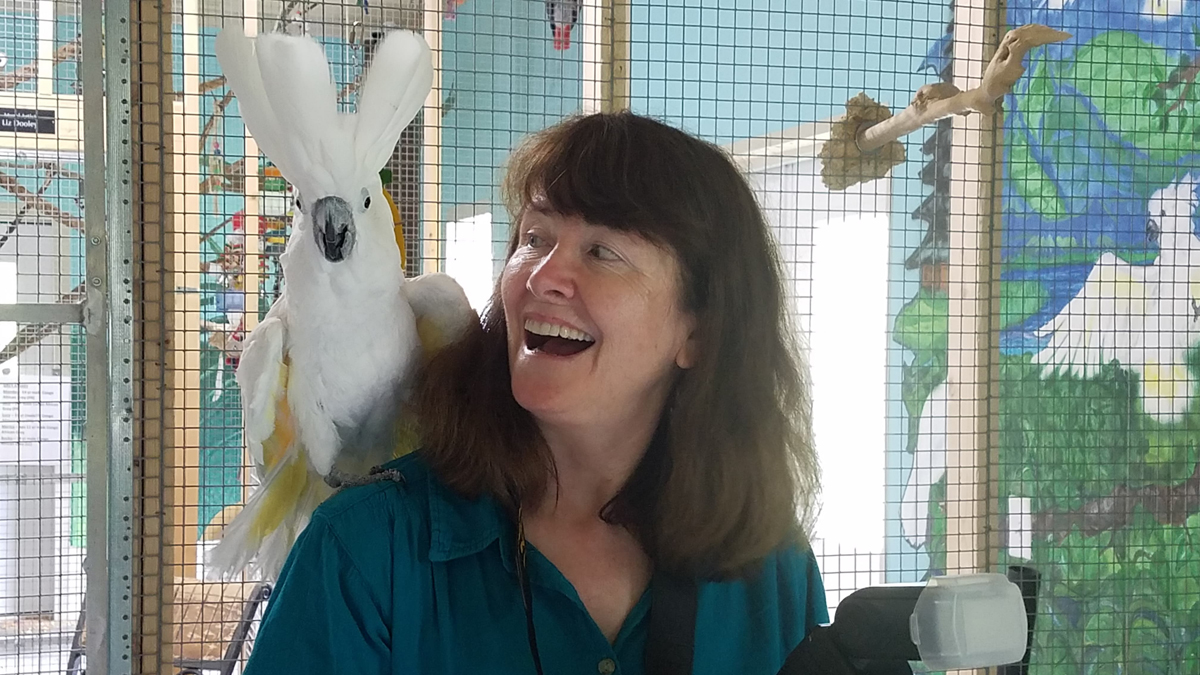 This spring, photographer Sage Sohier visited EAST and took pictures of Kim, Executive Director at EAST, and Kathleen, a volunteer, interacting with some of our rescued and lifetime care birds. She has been photographing people in their environments for more than 30 years and her current project is a soon-to-be-published photographic series about people devoted to animals, titled "Peaceable Kingdom". Sage has photographed animal rescues of all sorts, including farm rescues, and also people who care for or rescue and rehabilitate wild animals. Her focus—both with pets and wild animals—is on the special and caring relationships that develop between animals and people.
She has taught photography at Harvard University, Wellesley College, and the Massachusetts College of Art, and has done commissioned work for the George Gund Foundation in Cleveland, the Robert Rauschenberg Residency program in Captiva, FL, and the Photographic Resource Center in Boston. Sage's work is in the collections of the Museum of Modern Art, New York, the Museum of Fine Arts, Boston, the San Francisco Museum of Modern Art, the Cleveland Museum of Art, the Nelson-Atkins Museum of Art, the Portland Art Museum, the Davis Museum, Wellesley College, and the Brooklyn Museum, among others.
We at EAST were honored and excited to be part of Sage's new project, "Peaceable Kingdom": People's relationship with Animals. Check out her previous work on her website:
http://sagesohier.com/peaceable-kingdom.